My personality flaw is that I feel the need to buy a new outfit for every occasion and the same goes for swimwear. Luckily, I've found several affordable (but still c.u.t.e) options that allow me to feed into my disorder.
I'm a big (YUGE) fan of Amazon swimsuits for several reasons:
I can buy five million and it doesn't wreck my bank account
FREE shipping, FREE returns, and five billion options
So I've rounded up my top two suits to help you finish out this blistering lovely summer 🙂
The Goods
This rainbow one piece is actually my number one because it was an impulse "add to cart" item that I was pleasantly surprised that it was exactly like the picture and it was long enough. My tall ladies will know what I mean. This swimsuit is not the exact item I have but it does feature the same pattern and cut. This is also an option from our friends at Old Navy which is always a home-run and fits the bill (both physically and monetarily).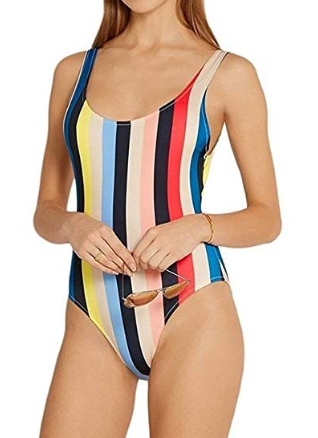 Another fun and affordable option is this one-piece mesh criss-cross suit. I wore this to the beach and while I thought I would end up with some gnarly wonky tan lines, I was fine! The suit was long enough and it provided plenty of coverage even though it's white. Best of all, you can order this suit in nine (9!!!) colors!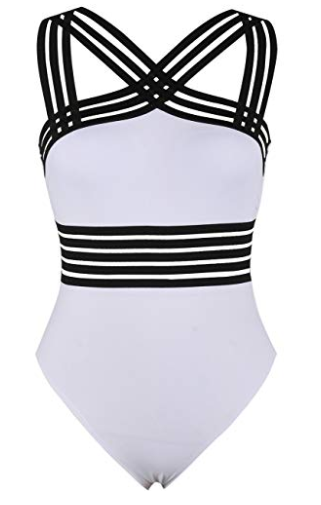 There are a plethora of options just waiting to be Amazon Prime'd so share your favorite swimmies so we can keep the list growing!