Does matching your outfit to the weather count as extra credit? These past few weeks the weather has been so gorgeously bright and sunny, I can't even complain about the temperature.
Not only does this monochromatic outfit match the happy weather, it's a wardrobe slam dunk. Monochrome outfits seem to scare a lot of women, like it takes a huge effort. Honestly, it's one of the more easy ways to look like you actually tried. Think about it…
You find one color. You find a top and a bottom. You put them on. BOOM. Done. But for some reason, this idiot proof way of dressing makes you look like you took hours to coordinate your look. I just happen to love powder/cornflower blue and I happen to have two pieces of clothing both in that color.
I found these baby blue trousers from Ann Taylor (similar here) and the top is so old but I've linked a similar option here. These trousers are as comfortable as they look (read: very comfortable). They're a wide leg, which is always a chic option for pants. I personally love a good trouser and I can promise you, I'll be posting about a relaxed fit trouser again before long.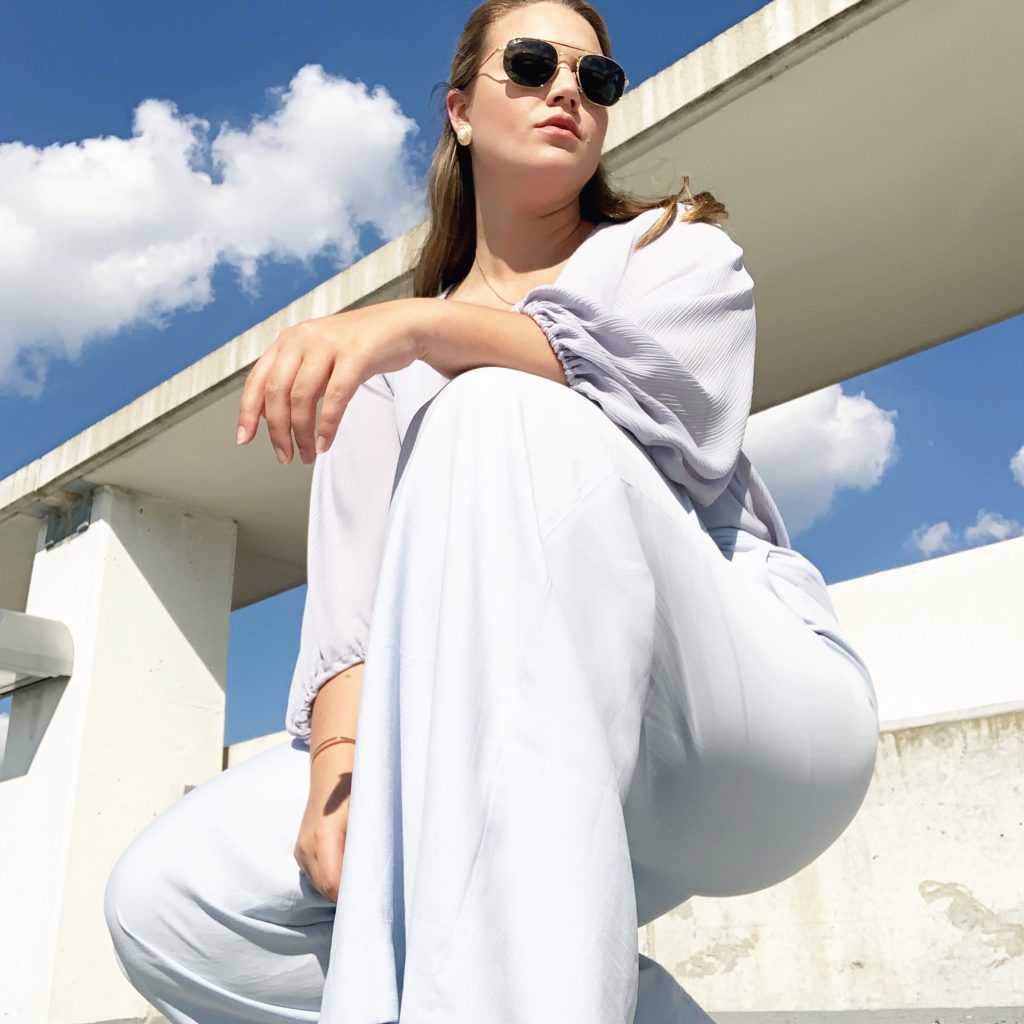 I'd say if you're new to monochromatic dressing, start with darker colors. Black on black is by far the most common. I know you have a pair of black pants and top lying around somewhere. If you don't, then get.on.it.
You can also add a shoe in the same color like I did here with these satin striped kitten heels. This adds another layer of color while adding a fun interest piece.