(Dress: Asos – Shoes: Sold Out/Similar Here)
Have you ever been through one of those long stretches of work where there's no holiday coming up and you don't have any vacation days to spare? Well we're in one… At least I am.
When that season sets in, it can be challenging to peel yourself out of bed, make yourself look halfway decent, and get to work on time. I call it the 'wardrobe wilderness'.
So in the middle of my work wear wasteland, I stumbled upon this fun little number from Asos. This dress literally made me excited to get up and put real clothes on (it's so cute, it almost doubles as a party dress!)

As if this dress didn't have enough fun color already, I paired it with these satin flats for more pizazz! (I've literally never used that word but there's a first time for everything) These exact flats are not available anymore however, I've linked a substitute here.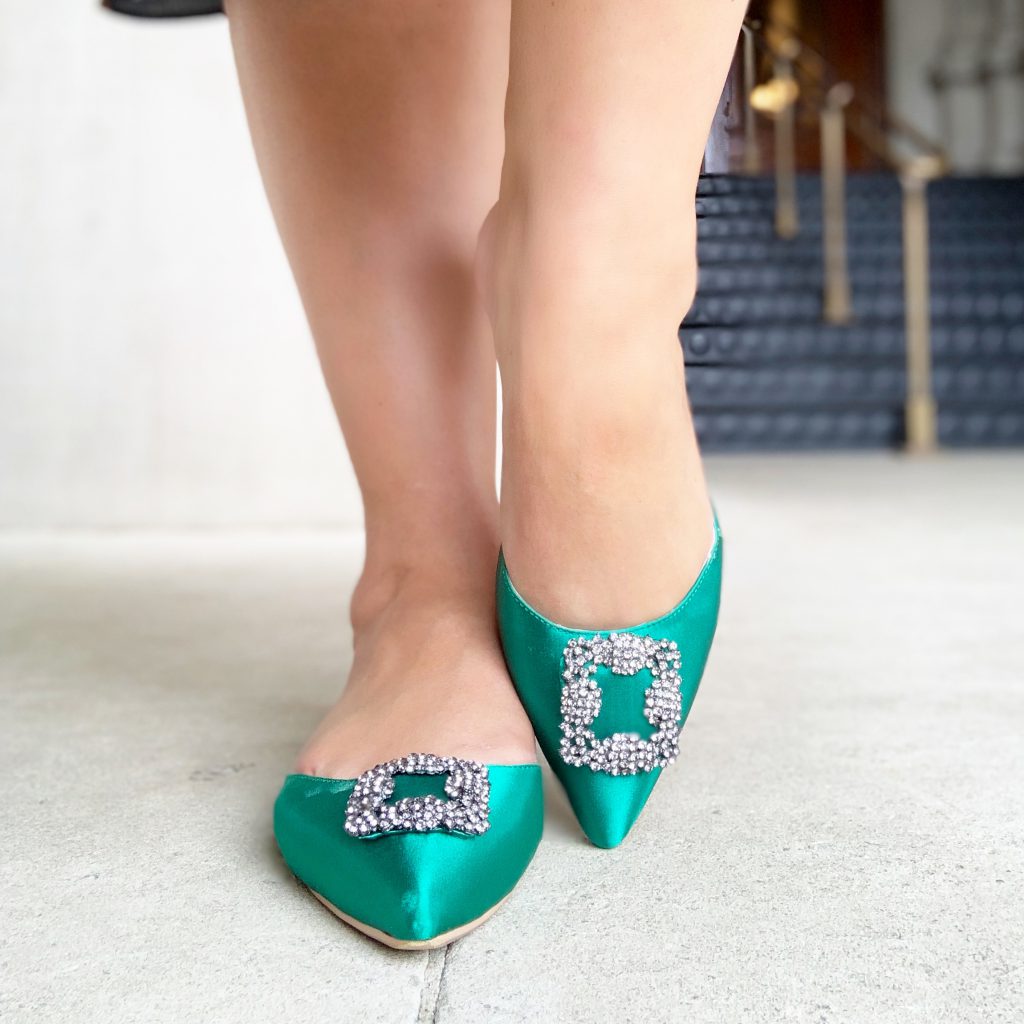 Another trick I bust out when I'm feeling tired is a bold lip color. This Nars Powermatte lip pigment is the queen of liquid lipsticks. I apply in the morning and it does.not.move until I take it off, lasting through coffee, lunch, and even dinner. I have this in so many colors, the only thing I don't have is stock in NARS. *logs onto Etrade…*
(I'm wearing "Starwoman", which is the perfect red as it has a good base color and doesn't look blue or orange)

(Dress: Asos – Shoes: Sold Out/Similar Here)
All that said, you don't have to stick to typical work patterns, colors, or styles. By combining a classic silhouette (the wrap part of this dress), you can still have a career appropriate look while certainly getting yourself out of the wardrobe wasteland.