You know that scene in Pretty Woman where Julia Roberts wears the brown polka dot dress with the matching hat? Well it's back.
I should clarify, it never left. Polka dots are literally the one pattern that you can wear forever and it won't go out of style. Especially if the piece is a classic silhouette. My mother still has dresses from the 80s that she could wear today and I would absolutely let her out of the house in them.
I will admit, I have a polka dot obsession and my therapist and I are working on that but it's truly a print that catches my eye Every. Dang. Time. This Boden midi dress is a great example of classic style but a fun print.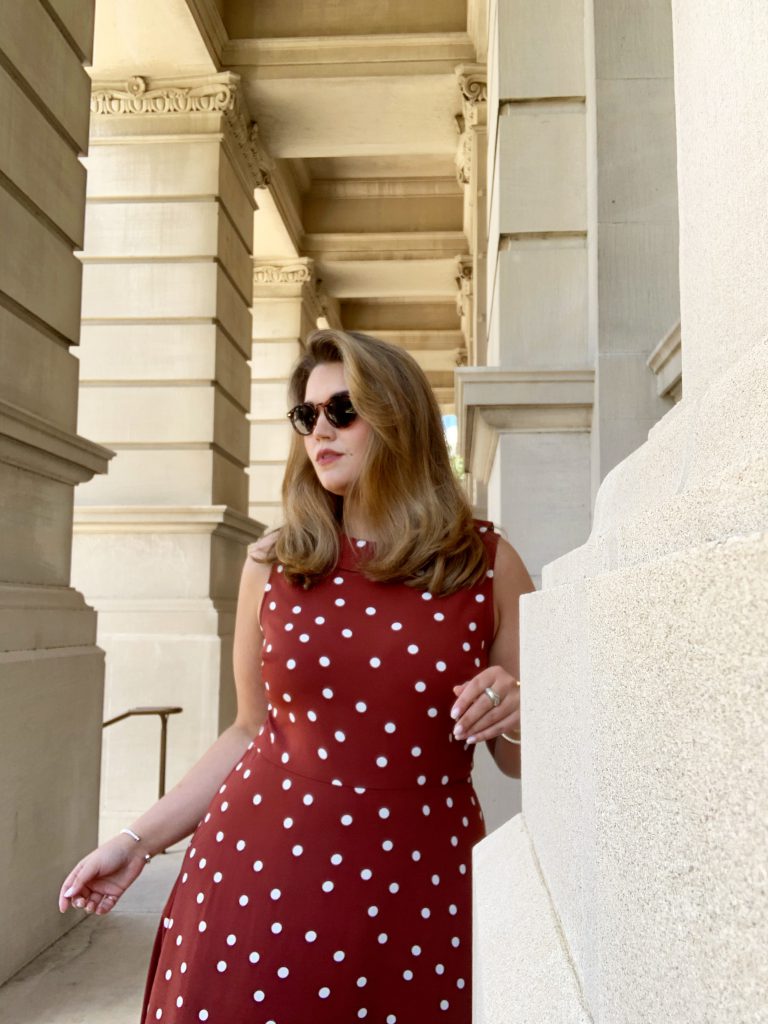 For some reason though, brands have decided that summer 2K19 is the season to flood the stores with this trusty pattern.  And I am not mad about it. I've rounded up my favorite dresses that can take you far beyond this season. They're truly great investment pieces that won't go out of style.
There are five million options right in stores now and this whimsical pattern is on practically every piece of clothing from dresses to swimwear, shoes and even underwear *gasp*! Seriously, just put "polka dot (insert literally anything here)" and you'll find more than you were looking for.
This Target shirt dress is perfect for any and all summer occasions and can even work for the office. If you're looking for a polished but breezy maxi dress, this Banana Republic maxi absolutely will not let you down.
So for those who can't get enough of this timeless print, our Polka Dots Anonymous group meets at Nordstrom every Wednesday…